Treworgey Photography Competition
with this year's theme:
"PLAYTIME"
The WINNER of our 2017 'Playtime' photo competition is...
IAN ECCLESTONE with the fabulous underwater image!
Runners up are Hannah Nasse (group playing), Joanne Hayton (mother, boy and cat) and Helen Cross (beach).
The winner of our 'Young Photographers' category is Rose Ramsland (swing).
Congratulations to all of you. Prizes are on their way!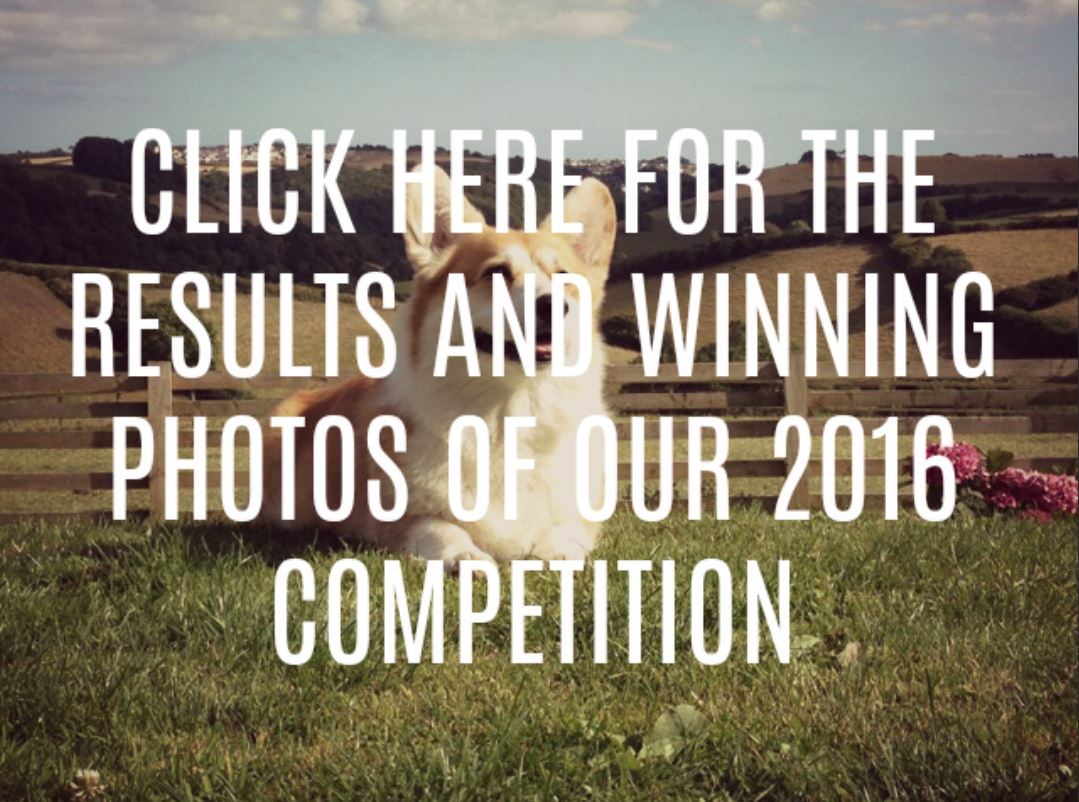 T&Cs 2017
1. How to enter: Entries must be sent to zoe@treworgeycottages.co.uk Any one individual can send up to three photos. Each photo must be at least 1800px on its longest side (usually approx 2MB) and should be no more than 5MB. The entrant must have taken the photo themselves and should be the copy right holder. Images must be received before the closing dates of midday on 29th September 2017 to be considered. Each photo should reflect the theme of 'Playtime at Treworgey' and should have been taken at Treworgey or within 10 miles of Treworgey. Entrants to the children's competition must be 13 years or under on date of submitting entry and must state their age.
2. Winners and shortlist: A shortlist of 6 photos will be announced. One winner and two runners-up will receive prizes. These will need to be collected from Treworgey Cottages (or will be left in the winner's cottage at their next stay with us), unless the winner wants to arrange for delivery to their home address. Prizes are subject to availability - they will be replaced with prizes of equivalent value if there is an availability issue. If winners cannot be contacted within 14 days of the winners being announced, the prizes will be passed on to another entrant.
3. Judging: Winners and runners up will be selected by a judging panel chosen by us. The decision of the judges is final.
4. Use of the photo and text: By entering the competition, entrants agree that Treworgey Cottages has unlimited and exclusive use of their photo for marketing purposes and may use their sentence about play at Treworgey for marketing purposes.
What our visitors have to say:
"Laurel is beautiful. The cleanliness, attention to detail, not to mention the stunning views -all in all make it the perfect getaway."
CLAIRE & JONNY CONN
"Geoff's Barn was perfect for our family of five with wonderful open fires and plenty of space for kids to play. The garden and its views were magical. We will be back if we can get availability!"
ANNA, ANDREW, BENJAMIN, MARTHA & THEO COHEN
"Ideal cottage for our 'short break' and a beautiful cottage too - as always at Treworgey-everything needed is there - always just right. Thank you everyone for making our visit so special."
GLEN & YVONNE, MALDON, ESSEX
"Another wonderful time yet again. This time for Christmas which has been lovely. We have already booked for the next 2 years. Guess we are hooked!"
ROB AND ANNE ARMSTRONG AND FAMILY
"Cottage is beautiful, home from home. Everything is thought of. So many places to go and visit. We can't wait to come back soon."
ROBERT, LISA & ANDREW GREEN
"Another pair of Honeymooners and we have had the most wonderful week. Wouldn't hesitate to recommend this gorgeous cottage and we look forward to sampling all of the other cottages over the coming years. Thanks for making our honeymoon so perfect!!"
CHARLOTTE & MIKE FORD
"Our 2nd visit to this wonderful place. We stayed in Elm again, it was as lovely as we remembered. Many thanks for this wonderful holiday."
SANDRA, PETER, ANABEL & LAURA FROM HANNOVER, GERMANY.
"Lovely cottage/grounds. First class accommodation -the attention to detail is terrific. Everything conveniently situated but very discreet -excellent. We will certainly be coming back to revisit soon."
MIKE & URSULA JONES.
"A lovely week in Laurel Cottage; beautiful views & our favourite horse at the bottom of the garden!"
THE BOWYER FAMILY
"So pleased to return to this cottage and find my entry from almost 20 years ago! My life has changed somewhat but the peace and tranquillity remains, as do the lovely finishing touches and roaring log fires here. Thanks for making Treworgey feel like 'our special place."
KIERA AND TOM MOULK
Back to top