Treworgey Photography Competition
with this year's theme:
"PLAYTIME"
The WINNER of our 2017 'Playtime' photo competition is...
IAN ECCLESTONE with the fabulous underwater image!
Runners up are Hannah Nasse (group playing), Joanne Hayton (mother, boy and cat) and Helen Cross (beach).
The winner of our 'Young Photographers' category is Rose Ramsland (swing).
Congratulations to all of you. Prizes are on their way!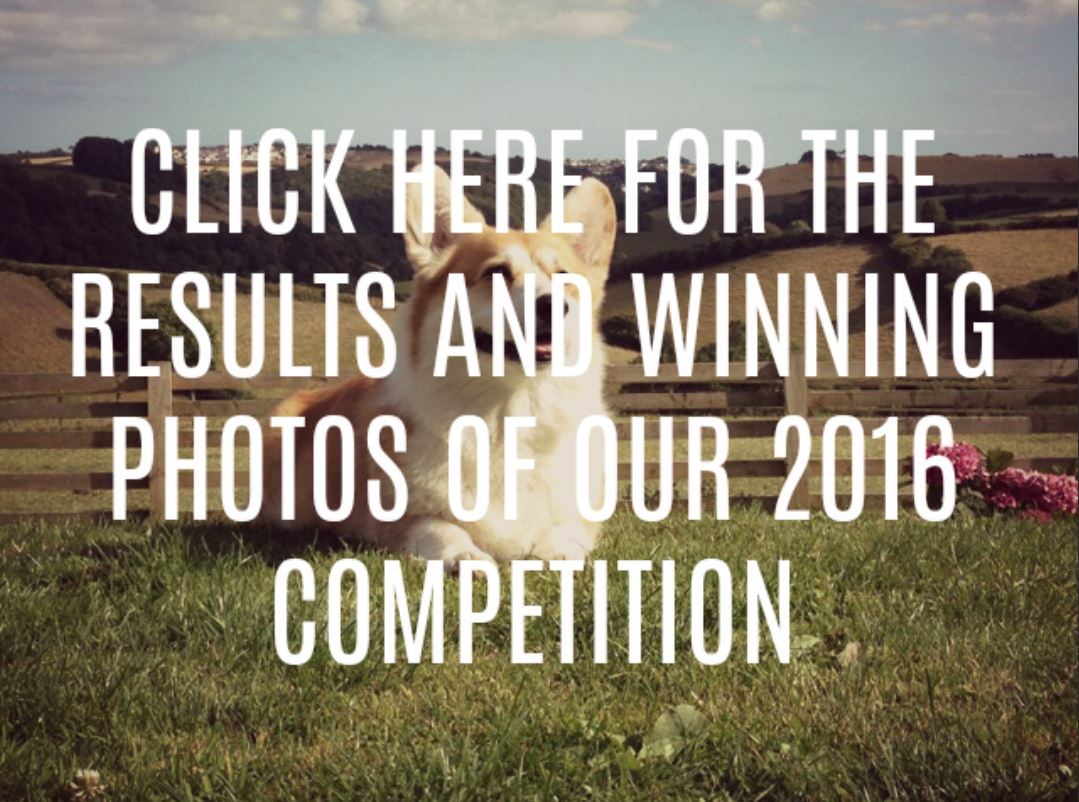 T&Cs 2017
1. How to enter: Entries must be sent to zoe@treworgeycottages.co.uk Any one individual can send up to three photos. Each photo must be at least 1800px on its longest side (usually approx 2MB) and should be no more than 5MB. The entrant must have taken the photo themselves and should be the copy right holder. Images must be received before the closing dates of midday on 29th September 2017 to be considered. Each photo should reflect the theme of 'Playtime at Treworgey' and should have been taken at Treworgey or within 10 miles of Treworgey. Entrants to the children's competition must be 13 years or under on date of submitting entry and must state their age.
2. Winners and shortlist: A shortlist of 6 photos will be announced. One winner and two runners-up will receive prizes. These will need to be collected from Treworgey Cottages (or will be left in the winner's cottage at their next stay with us), unless the winner wants to arrange for delivery to their home address. Prizes are subject to availability - they will be replaced with prizes of equivalent value if there is an availability issue. If winners cannot be contacted within 14 days of the winners being announced, the prizes will be passed on to another entrant.
3. Judging: Winners and runners up will be selected by a judging panel chosen by us. The decision of the judges is final.
4. Use of the photo and text: By entering the competition, entrants agree that Treworgey Cottages has unlimited and exclusive use of their photo for marketing purposes and may use their sentence about play at Treworgey for marketing purposes.
What our visitors have to say:
"Perfect weather to compliment the perfect cottage. Paradise. I was lost-but found again at Secret Garden!"
THE MALLANDERS
"I have to admit that I thought it would be boring stuck here in the middle of nowhere .... but we have swum (the pool is luscious, even if it's cold outside) and traveled to beaches, cinema, bowling and been biking and riding. You can walk to Sandplace station (10 mins) and catch a train to Looe or lots of places."
LUCY WILLIAMSON (AGED 15)
"Our both families enjoyed the wonderful time at this cottage. We never saw a so perfect, nice and beautiful house before .... So thank you for one week just fun and a week like a nice dream."
THE SCONBRUNN-KORBMACHER FAMILY FROM GERMANY
"Our first visit to Treworgey/Trelawney Barn and we had a very special 2 weeks. It is the attention to detail, the little things that have made the stay special. Many thanks to you all."
HUGH & LYNN.
"Another lovely stay, great cottage, lovely garden. Can't wait to come back"
MANDIE, CHRIS & KATIE
"From the moment we arrived Treworgey has exceeded our expectations and more. The lights were all on in the rooms to greet us and we scampered about saying 'oo-ah!' Every single thing has been thought of to make Treworgey a little bit of paradise."
BARBARA, COLIN, DIANE, DIANA, PAULA, TRACEY.
"Just heavenly. The stiff back is gone, haven't thought of work for a second and best of all the kids have loved it. Going home ready to face the world again, thank you!"
THE FINCH FAMILY
"It was three days before we ventured out - we were so laid back we were practically horizontal. It felt like we had stopped the world and 'got off.' Just heavenly!!! Thank you so much!"
PETER & ISOBEL CRANMER
"Once again a great stay in your wonderful cottage. A great place, you must be very proud."
PAM & TERRY TAYLOR
"What a fantastic location and cottage for a somewhat belated honeymoon! From the warm welcome to the birds singing to wake you in the most comfortable bed ever (!) this has been a week we will never forget. Though tempting to remain huddled inside we really would suggest at least a couple of days out -there's so much to do in only a week! Until next time..."
LIZ& ALEXWILSON
Back to top