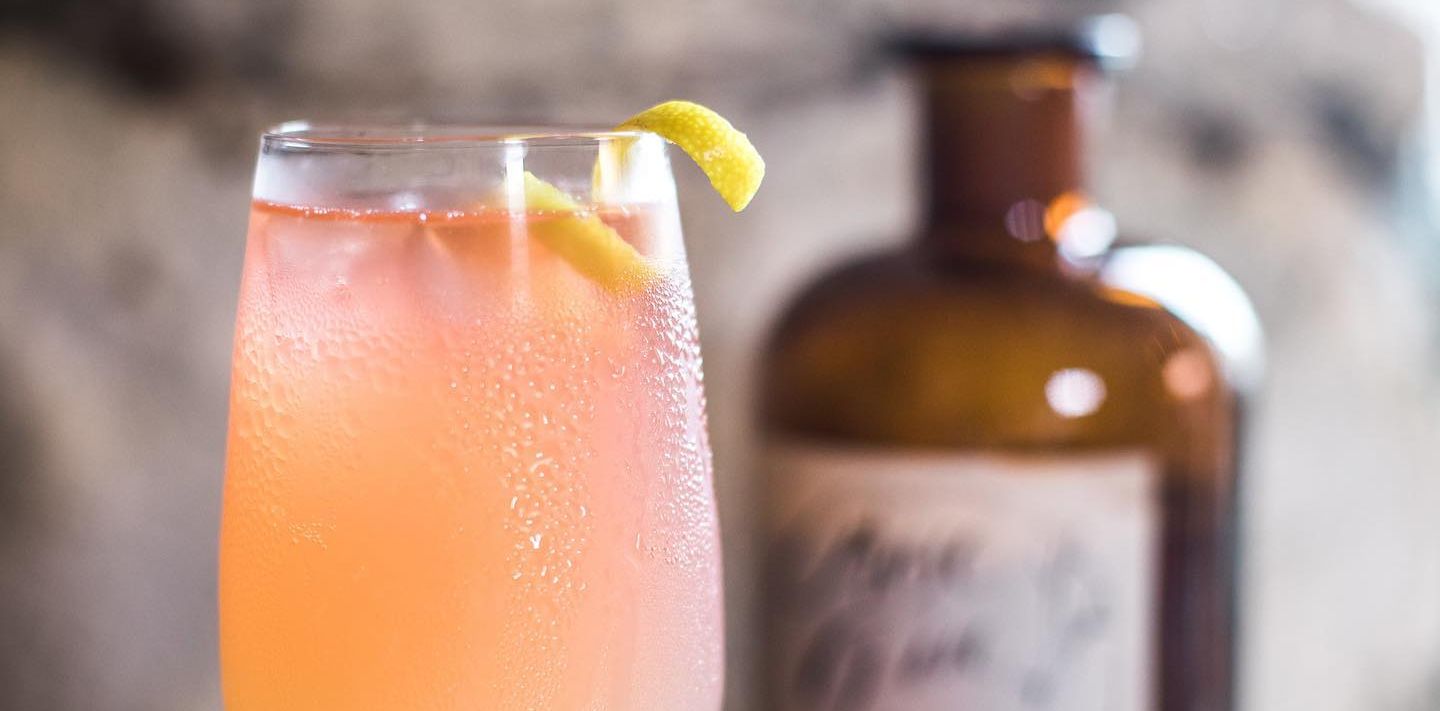 If you're reading this, the chances are you (like me) are no longer truly young. If you aren't sure, you can measure your youth by reflecting on how you define a good drink.
The truly young look for maximum percentage proof for minimum cost (it's important to be responsible with those student budgets and first-job wages after all). The rest of us would actually prefer a moderate-sized glass of something we really like. After all, the joys of a hangover are somewhat diminished by the shrill sound of CBeebies or the rumbling snore of your teenager sleeping through his jangling alarm.
Nowadays, a second glass has to be truly tasty in order to justify the likelihood of a fuzzy head the following day. As such, I have completed the arduous task of testing various Cornish drinks on your behalf, so that on your holiday to Cornwall, you can reach straight for the good stuff.
Cornwall has some fantastic beers, ciders, gins and wines, but there are some dodgy ones too. Here's what I would risk a sore head for:
The best sparkling cider around – Cornish Orchards Gold
Made literally on the next door farm to Treworgey, Cornish Orchards was started by a local farmer about 10 years ago. The business has been a huge success and has now been sold out to a big company, but so far, the quality remains great. The Gold Cider is fruity, refreshing but not sweet, which is exactly how I like it.
A good dry white - Camel Valley Bacchus
I don't know much about wine but if you like a crisp Sauvignon, this will be right up your street. I worked for several years as a waitress at a local seafood restaurant and this wine was a favourite of both my boss (also the fantastic head chef) and many of our more discerning punters.
A decent ale – Tribute
I admit I had to enlist the help of husband Andy on this one (such a cliché). Zesty and malty, Tribute is brewed on the south coast of Cornwall at St Austell Brewery (unlike popular 'Cornish' alternative, Doom Bar, the bottled version of which is brewed in Staffordshire!).
For celebrations – Camel Valley Brut
Rivals the best Champagnes according to some connoisseurs. Apparently, the Cornish soil is similar to that of the Champagne region. Being rather out of my usual price range, I have only once tried this once but it was completely delicious. You can visit the vineyard and do tours and tastings – a good thing to combine with cycling the Camel Trail.
For your usual G&T – Plymouth Gin
Not actually Cornish but just over the bridge and worth a mention. The plethora of start-ups in the gin world can make the old faithfuls seem mundane, but if you just want a decent, unpretentious accompaniment to your tonic, grab a bottle of this. They've been making it for 200 years so ought to know what they're doing. You can visit the distillery on the Barbican (by far the nicest bit of Plymouth) – it's the oldest working gin distillery in England.
If you're really into gin – Tinkture Organic Rose Gin
Perhaps not an economical choice for your daily snifter, but absolutely delicious if you find somewhere that serves it (otherwise you can buy an exceptionally beautiful bottle online if you take out a small mortgage). It really is special – made in Cornwall with fresh David Austin roses, the flavour is delicate, complex and dry. A friend bought me a bottle as a present when our baby was born – what a perfect gift for a new mum!
A proper farmhouse pint – Haywood Cider
The best way to drink this is to go on a tour of the orchards (at St Mabyn, about 40 minutes from Treworgey). Once you get to grips with the Cornish accent, founder Tom will enthuse you with his passion for the beautiful farm, the trees and the cider. It's a really interesting and authentic example of diversification on a traditional Cornish farm by the latest generation. At the end of your tour, Tom will mix you a perfect blend, straight from the barrels.