Call me odd, but always wanted to write the words "Dog Blog", so here's maybe the first of many …...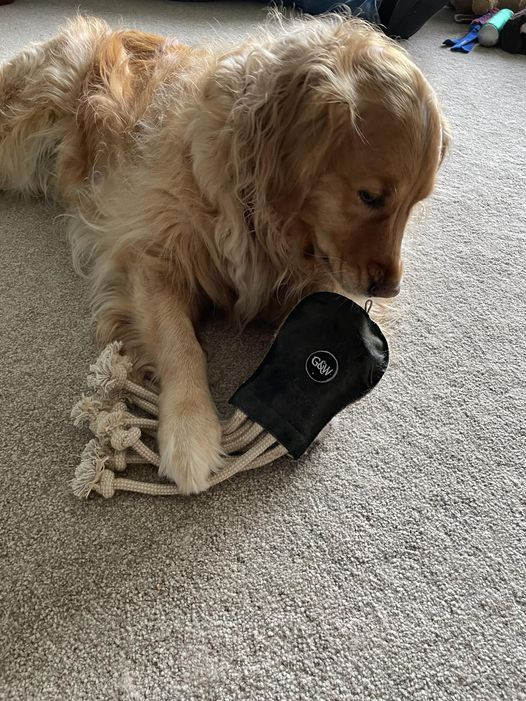 We've had great interest in our October Dog Offer (issued September 2023) where we not only joined forces with The Natural Pet Store but also welcomed dogs for free provided they brought their human family with them. Dogs on arrival found Goodchaps Cornish natural treats, Goodchaps ruff notebook, Wildwash "stinky dog" shampoo along with a superb Green & Wild's Olive Octopus toy. See The Natural Pet Store | One-Stop-Shop For Natural Pet Products. All this in addition to our private gardens, farm walks on the doorstep, dog bowls, more treats, designated dog paddock, towels and outside dog shower (maybe not so welcome by some four legged friends!) has made for a superb doggie holiday.
September and October often enjoy great walking weather for dogs, especially with our nearby beaches and the beauty of the coastal paths. That's clearly the case at present as we have blue skies, sunshine and mild temperatures, as we thankfully escape Storm Babet.
It's also the time of year when outdoor swimming pools are closing for the winter and when we may see doggie pool days available. Our own dog Wilf recently attended an end of season Doggy Pool Party nearby and could well be attending the annual Dog Day Out at the Jubilee Pool, Penzance on the 29th heralding their end of season. Tickets are required for swimmers – dogs and their humans – and for spectators too. See www. https://jubileepool.co.uk/ for full details. The geothermal pool will be closed for the day and the lido itself is, of course, not heated so unless really brave, a wetsuit may be in order for those without fur. The lido is also open this half term – again, see their website for tickets and information.
As you can imagine, it's a hugely popular event with up to 500 dogs expected. Jubilee Pool is the UK's largest and most celebrated Art Deco seawater lido with a geothermal pool. The pool was opened with great celebration in May 1935, the year of King George V's Silver Jubilee and built to cope with the full ferocity of the Cornish seas. It should cope admirably with a few hundred dogs and their owners on the 29th!
So, never say never, if a wetsuit can be found, we may well see you there! A few vacancies are available in various sized cottages throughout the remainder of October into November – please see availability on our website, www.treworgeycottages.co.uk – should you wish to avail yourself of our above doggie offer and, as a bonus, our offer of 20% off one-bedroom cottages for October half term is available on Annies, Hollyhock, Honeysuckle and Orchard!
Happy Pooch Paddling and Doggie Diving!