It is a truth universally acknowledged that no one makes the most of their local area as they do when on holiday elsewhere.
I've kayaked the Menai Straights, eaten crocodile in Nairobi and been to a music festival in Tasmania, but have I been to the famous Port Eliot festival, 10 minutes down the lane? No. Have I been on the Bodmin steam railway? Never in my life.
To remedy this failure to experience the wonders and happenings on my doorstep, I've decided to put together a quarterly wish-list. These are the events going on within an hour's drive of Treworgey that I'd love to go to, and I hope it will be a really useful 'what's on' guide for our guests. It might even nudge me to leave the farm occasionally too!


September
Sun 1st Sept – Games on the Lawn, Anthony House (40 mins)
Giant jenga, lawn tennis and more with the backdrop of this beautiful National Trust property.
1st – 16th Sept – Water and Colour exhibition, Cotehele (40mins)
Ceramics, paintings and more. A great excuse to visit this beautiful National Trust house and ancient quay.
https://www.nationaltrust.org.uk/events/e7d17970-a67f-4825-b09d-bbef6242147e/pages/details
Sat 7th Sept – Lostwithiel Vintage and Contemporary Fair (30 mins)
Some of the South West's best artists and makers. Hands-on potters display, terrarium class and Pimms!
Sat 14th Sept – Duloe Cider and Ale Festival (3 mins or walk) - pictured above.
Walkable in less than ½ an hour from Treworgey in our local village, this is great fun with music, delicious local produce, food and a great atmosphere.
Fri 13th Sept – Street Food Festival, Mount Edgcumbe House (30 mins)
Food from all over the world, local ale and music. Free entry! 5-8pm.
14th – 22nd Sept – Apple Festival at Cotehele (35 mins)
Tastings and orchard tours, and see the Victorian cider press in action.
https://www.nationaltrust.org.uk/events/c920dc12-1d09-4d15-b21e-d021a1bc65db/pages/details
Sun 15th Sept – Doggy Day Out, Mount Edgcumbe (30 mins)
Have-a-go activities, talent show, refreshments, live music! 10.30am – 4pm.
Sat 21st Sept – Lanhydrock Park run (30 mins)
A wholesome way to explore Lanhydrock's beautiful parkland and woodland. Follow it up with a coffee in the excellent Park Café.
https://www.nationaltrust.org.uk/events/6ca90283-ce60-4552-8496-13048112c562/pages/details
Mon 30th Sept – Fishermen's Friends, Lostwithiel (30mins)
The Lostwithiel Film Club (Lost in Film) is showing this film about Cornish sea shanty band. Real 'local' feel (but very friendly) – take a cushion! Bar available.
https://www.lostinfilm.org/
October
Fri 4th Oct – Aunty Emily & the Missing Melody, St Wenna's Church (30 mins)
Children's story telling play with puppetry and music.
https://www.carntocove.co.uk/?utm_source=cornwall365.com&utm_medium=referral&utm_campaign=cornwall365
Sat 12th Oct – Steam, Beer and Jazz, Bodmin and Wenford Railway (30 mins)
With a fish and chip supper! Music, food and fun on a roundtrip on a steamtrain.
https://cornwall365.com/events/steam-beer-jazz-with-a-fish-chip-supper-3/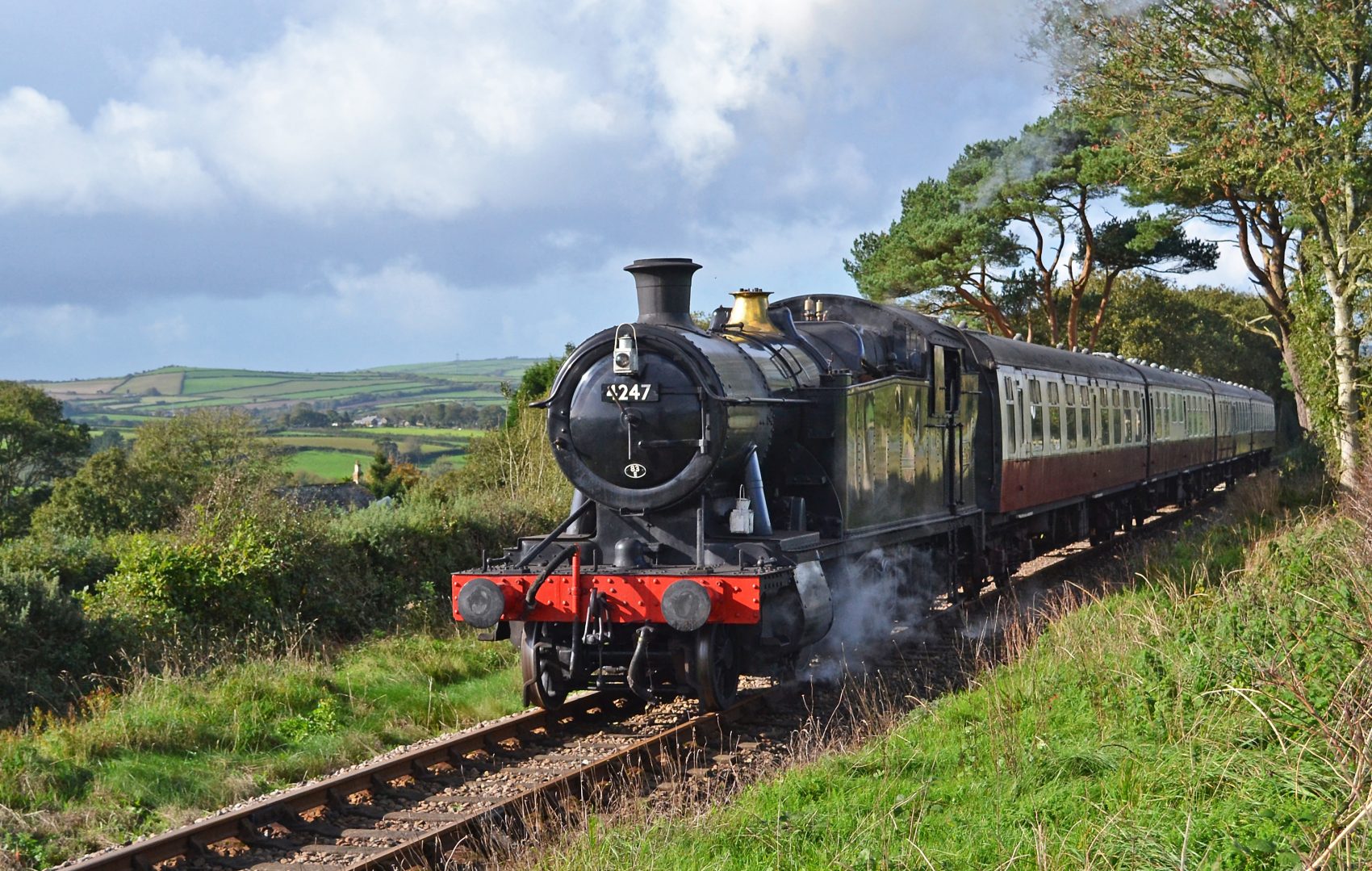 Sat 19th Oct – Autumn market, Cotehele (35mins)
Local food and crafts at one of our favourite local National Trust properties (lovely house and quay).
https://www.nationaltrust.org.uk/events/c5e80594-7f39-4330-a9bf-89f6de1f45b3/pages/details
Thurs 24th Oct – Murder Mystery on a train, Bodmin and Wenford Railway (30 mins)
Halloween event with a difference -solve a murder mystery while on board a 1950s steam train.
https://cornwall365.com/events/halloween-murder-mystery-2/
Fri 25th Oct – Shivers and Shadows, Sterts Theatre (25mins)
Great scary kids show by Squash Box theatre in the wonderful Sterts theatre – dress up warm, it's a giant tent!
https://www.visitliskeard.co.uk/view-event/shivers-and-shadows-squashbox-theatre/
November
Tues 5th Nov – Fireworks display,Port Eliot Estate (15 mins)
Food stalls, live music, fireworks and bonfire. There are other bonfires in the area but this is the best local place to be this bonfire night!

Mon 11th Nov – Wild Rose (Film), Lostwithiel (30 mins)
Shown by the Lostwithiel Film Club, this will be a real 'local' experience (but friendly!). Bar available. Take a cushion!
https://www.lostinfilm.org/

Sat 16th Nov – Cornish Winter Fair, Wadebridge
Held at the Royal Cornwall Showground – a winter celebration of Cornish food and farming. Includes livestock show – great for those who'd like to see farm animals up close and personal!
http://www.royalcornwallshow.org/cornish-winter-fair/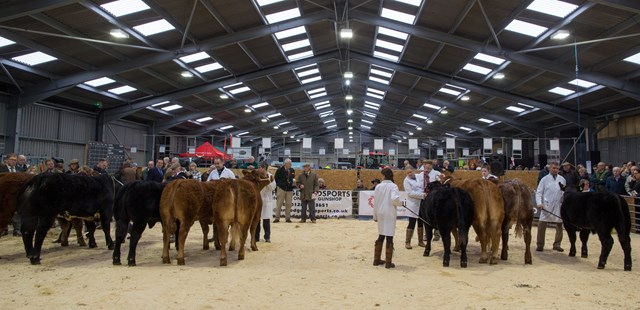 Wed 20th Nov – City of Lights, Truro (1hr)
Dazzling procession of willow sticks with paper lanterns, music and Christmas lights switch-on.
Sat 23-Sun 24th Nov -Charlestown Christmas Market, Charlestown (40 mins)
This historic little town is charming and wonderful to visit at any time – even better when there's a Christmas market on!
https://www.nationaltrust.org.uk/events/c5e80594-7f39-4330-a9bf-89f6de1f45b3/pages/details